Psychic Change: The Spiritual Shift from Victimhood to Responsibility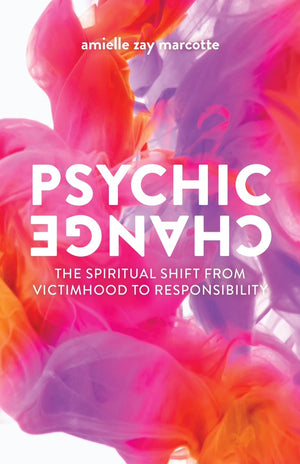 It is said that when the soul aligns, all the forces of the universe come into play for our highest good.

As a young woman, high-achieving pilot and global jet-setter Amielle Zay Marcotte seemed to have it all. In truth, alcohol played an outsized part in her life, functioning to help suppress long-buried and painful memories and a betrayal so fundamental that it threatened to be her undoing. In desperate need to rid herself of a life lived in bondage to a negative ego, Marcotte found yoga, or, rather, yoga discovered Marcotte. Through her practice, in conjunction with sobriety, she found the ability to let go and opened her mind to a world of infinity.

Marcotte's deeply personal account demonstrates how the application of spiritual principles unfolded in her life and illustrates the unimaginable healing that occurred through faith and forgiveness. Her journey offers a road map for every reader to attain the psychic change necessary to serve God. Through humility and a sincere heart, along with acceptance and diligent practice, we can escape the confines of what we think we ought to be, and we get to be who we are.
Available for purchase from these fine online retailers: